There are so many ways to access help and support - this page (and all its links and suggestions) is one to browse through to find the right support for you. We have tried to organise the many options and services but please take a thorough look as there are lots of overlaps.
Regardless of all these additional sources of support, our GPs will be happy to discuss your Mental Health, and our Reception Team will always be sensitive and understanding when you get in touch.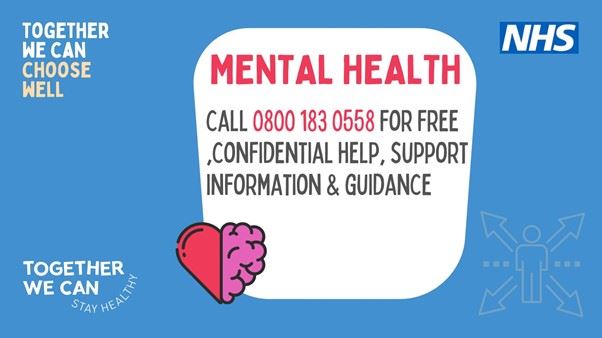 24 Hour Mental Health Support Line
A free helpline has been launched during Mental Health Awareness week, offering support to adults experiencing emotional distress 24 hours a day, 7 days a week. The helpline provides a listening ear, emotional support and guidance to adults with new or existing mental health conditions. It will also provide information, advice and support to carers.
People do not have to have used mental health services before to call. The service is available now for anyone registered with a GP in Kirklees, Calderdale, Wakefield, Leeds and Barnsley. It has been commissioned by Greater Huddersfield CCG.
Telephone: FREEPHONE 0800 183 0558
Hours: 24 hours a day, 7 days a week