Trans GP Specialist Lead
Dr Andy Snowden has a special interest in Gender Identity patient issues. You can have an appointment with Dr Snowden for support with any issues to do with Gender Identity. If this is something that you wish to explore please make a double appointment to discuss with him. He will be able to signpost you to any of the services available to you as a patient. He is able to refer you to the Gender Identity Clinic. If you are already on the waiting list, he can support you and you will not lose your place on the waiting list by registering with The Health Centre. Dr Snowden is used to monitoring trans patients and prescribing hormone treatments. Please ask at Reception for an appointment with Dr Snowden.
Please see the sections below for our position on LGBT issues and information to help you. If information is missing from here please let us know and we will happily add links to information to help trans patients.
We are open to suggestions for improvement to the information provided on our website
We are proud to announce that we have recently been awarded a GOLD award by the LGBT Foundation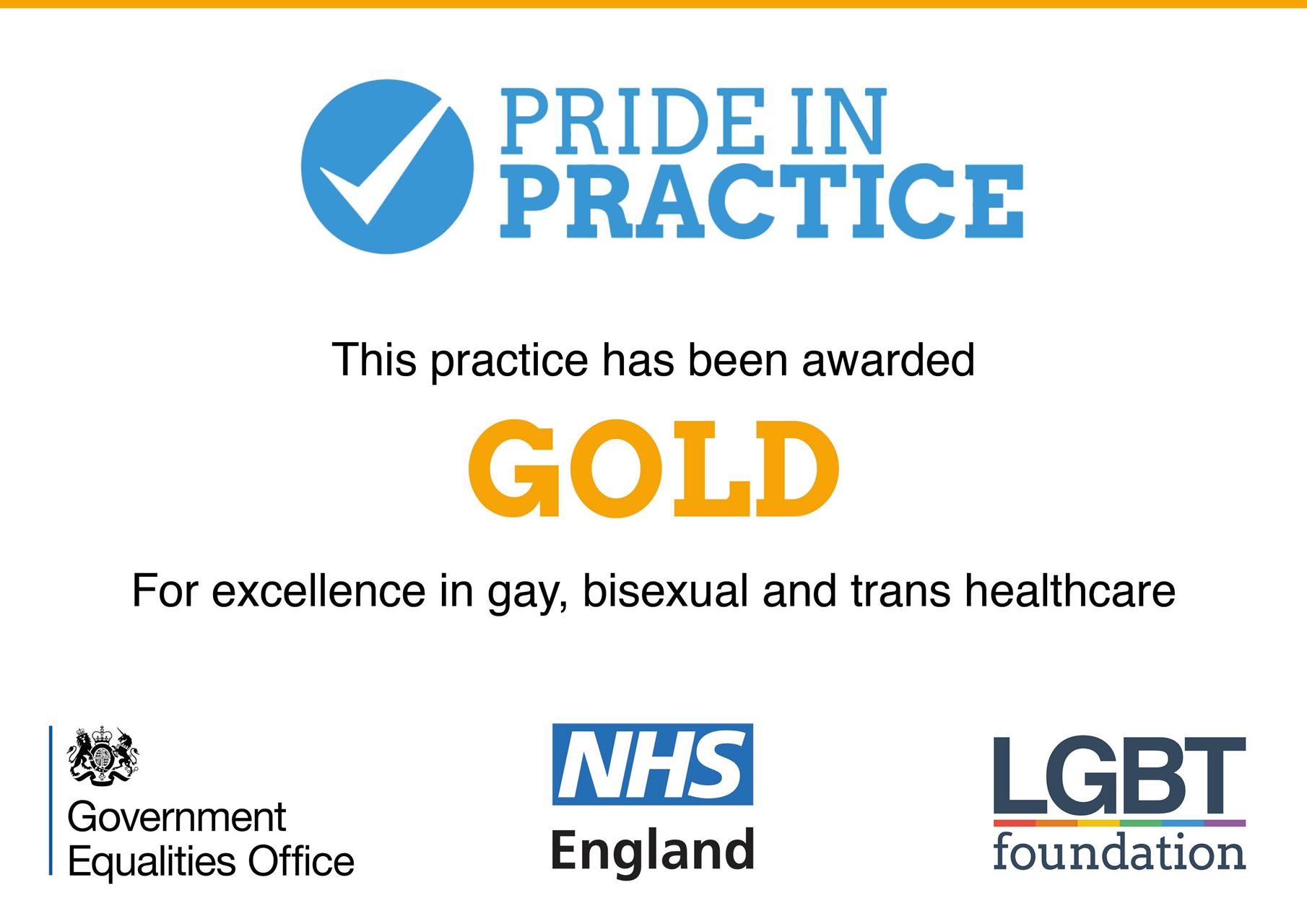 Gold Award